Small Video shows How to Use Random Mouse Clicker
Given below video shows how to use Random Mouse Clicker. Please do click on the Play Button (At the Bottom Left Corner of the Video) to watch this small video tutorial. Once the video starts playing, please do click on the Full Screen Button at the bottom right corner of the video to watch the video in full screen mode.
Other Mouse Utilities
Mouse Click from Command Prompt / Batch Script, Lock Mouse at defined rectangles with hot key, Mouse Click with Hot Key, Move Mouse Cursor Automatically with Auto Mouse Mover.
Auto Mouse Mover
Utility to keep on mouse cursor Moving Automatically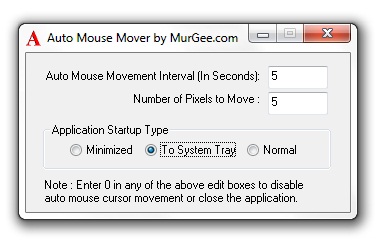 Auto Mouse Clicker
Software Utility to Automatically Keep the Mouse Clicking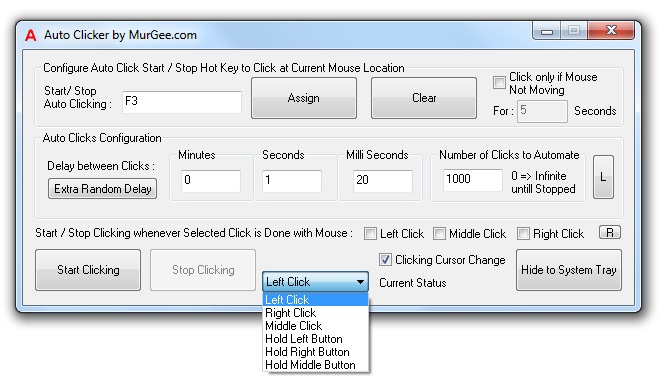 Mouse Click
Utility to move & click mouse at defined location using hotkey.
Mouse Lock
Mouse Lock Computer Utility to Lock Mouse whenever you want and more.
Mouse Click from Command Prompt / Batch Script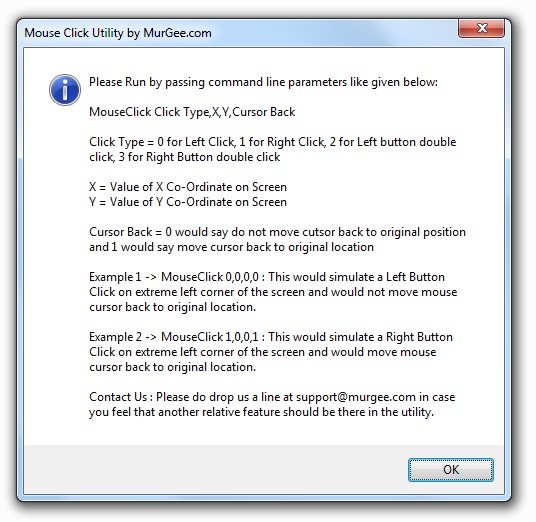 ---
Contact Us
Please do write to us at support@murgee.com for feedback / comment or issues. Also please do write to us in case you would like to have any other feature in any of the mouse utilities listed.
Turn Off Primary / Secondary / All Monitors (Part of Utilities Combo)
Turn Monitor Off whenever you need computer to be running for doing background tasks only such as Listening to Music,During Music Download,Downloading Songs,Listening to Online Songs, and much more in a small utility.
Visit us at MurGee Home or Contact us